Finally, a safe chewable probiotic for the whole family
Herobiotics Oral + ENT Probiotic supplements are made in Colorado and Utah using only the highest quality ingredients.
We created the Herobiotics Oral + ENT Probiotic supplement after years of rigorous scientific research with the goal of creating a chewable probiotic that was safe to use, easy to take, and highly effective in promoting gut health, oral health, and healthy respiratory tracts.
At Herobiotics, our business is driven by our customers' trust and well-being.  We believe our community is the world and that we have an obligation to leave the world a better place. That means our giving is built into everything we do. We have supported Unbound since 2007 and will continue to give part of our profits to causes that make the world a better place.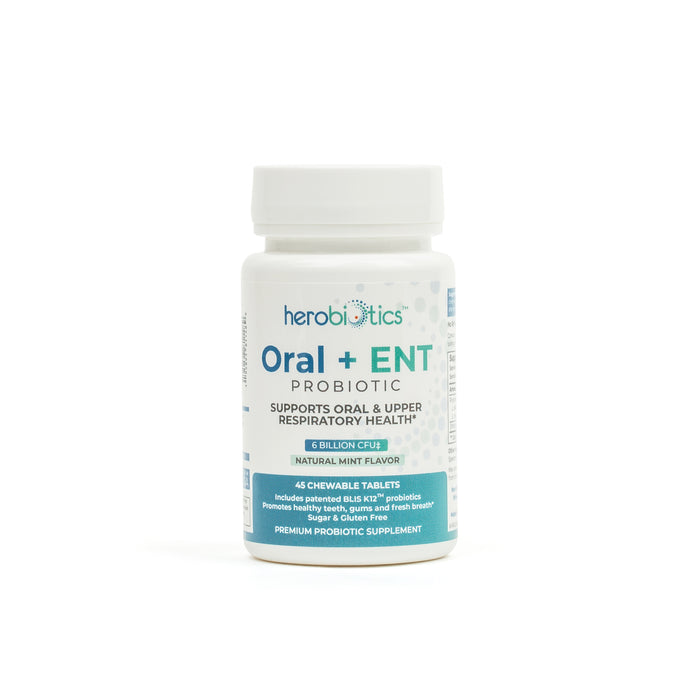 Herobiotics Oral + ENT Probiotic: Built by science
We trust in science and our products are born only from research. We are insanely proud of our product and strict clinical research standards. That's why you can take Herobiotics Oral + supplement and count on improved health. Herobiotics Oral + ENT Probiotic supplements are:
·      Chewable and safe for adults and children
·      Formulated to support gut health
·      Designed to promote good oral health and end bad breath
·      Able to provide backup to parents whose children won't brush their teeth
·     Engineered to improve upper respiratory health
Why good oral health leads to great heart health
Did you know that by supporting good oral health you are setting yourself up for lower chances of cardiovascular disease? It's true! Studies have found a link between heart disease and periodontal disease, which is a condition marked by gum infection, gum inflammation, and tooth damage.
Additional recent studies have shown that probiotics appear to help manage gum disease and cavities by restoring the balance of good bacteria in the mouth, which is not always realized through traditional dental treatments.
While more studies are still needed to uncover the exact link between oral health and heart health, we believe that taking Herobiotics Oral + ENT Probiotic supplements regularly can help both oral and heart health, leading to a healthier you!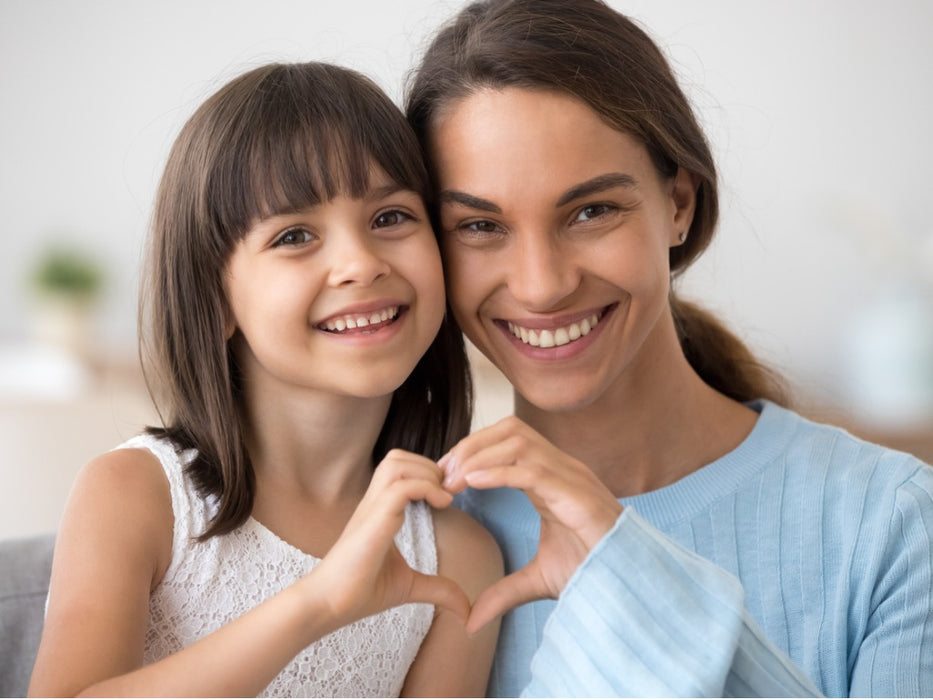 Advanced Oral Health Protection

Herobiotics Oral + E.N.T. protective probiotics is a powerful defense against"bad" bacteria. It naturally controls the aggressive overgrowth of certaintypes of bacteria to help you maintain a healthy mouth, nose, throat andsinuses. They help prevent tooth decay, bad breath and gum disease

Fights bad breath & supports immunity

Our oral probiotic works nonstop to attack bad breath at its source and restore healthy gums and teeth. By naturally controlling "bad" bacteria, it restores a healthy, non-acidic pH to your mouth. It also works to support and strengthen your immune system.

Clinically Researched Strains

A powerful blend of oral+ gut probiotics packed with 5 potent strains of beneficial bacteria: the patented Lactobacillus Salivarius BLIS K12, Lactobacillus plantarium, Lactobacillus paracasei, Lactobacillus rhamnosus, Lactobacillus reuteri.

Longer shelf-life & no refrigeration necessary

Herobiotics probiotics are made to exacting standards in a premier USA manufacturing lab. They DO NOT require refrigeration. Restoring a healthy mouth takes time and for best results they must be taken correctly–but no worries, just click on "contact us" above and message us with any questions that you have. 100% Money back guarantee.
NATURAL PROBIOTIC SUPPLEMENT

Our chewable oral probiotics are non-GMO, vegetarian, and gluten-free with a natural, sugar-free mint flavor and no artificial additives, colors, or flavors.  It has no artificial flavors, colors or sweeteners and is 100% FLUORIDE and BLEACH-FREE. Unlike other cheap halitosis cures or bad breath treatments, these will not leave a metallic aftertaste or deaden your taste buds.

Herobiotics products are all manufactured in USA.
Benefits
Herobiotics gives you more